Sunday, August 26, 2012
How about that! Yay!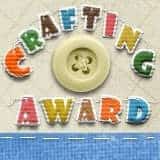 Posted by

Bethany Sew-And-Sew
61 comments

Monday, August 6, 2012
Another year, another birthday shirt! This year my beautiful baby girl turned 5 years old and received a fish aquarium. Her party had an "under the sea" theme, so it was fitting that her shirt did as well. With the help of my husband, I was able to cut out a shark shaped like a #5 (since all her birthday shirts proudly proclaim her age!). It was a lot of fun to make. My daughter decided to make the mermaid's hair blue, and she really liked the jellyfish's tentacles. The fins on the two green fish and the purple "shark" are 3-D. The mermaid is holding a wand and has beads sewn on for eyes. The shark's eye is two buttons sewn on top of each other.
Here's everything pinned down before I sewed it. As you can see I moved stuff around a bit.
Eleanor wore her shirt to the zoo the day of her birthday party!
I was given the opportunity to make this birthday shirt for the son of a friend of mine from grade school. They had a sock monkey theme, so my challenge was to create a sock monkey with a large #1. I decided to make the monkey's mouth 3-D since that is the feature that is so prominent on the dolls, and of course the poof on top of his hat!
Click here to see my son's 1st birthday shirt, and links to my daughter's 2nd, 3rd, and 4th birthday shirts.
Posted by

Bethany Sew-And-Sew
58 comments